Types of Luxury Vinyl Flooring
Choosing a new floor for your home can be exciting and confusing at the same time when you do not know what to look for. Time constraints, budgets, and the needs of your home all play a role in determining what kind of flooring you should get. Luxury vinyl flooring is one of the fastest growing flooring categories in the flooring market. It is available in different options, meaning you can find a floor that suits your existing home décor and personal style. Although all luxury vinyl is vinyl, not all vinyl is considered luxury vinyl. Merkel Carpet One Floor & Home in Ann Arbor and Chelsea, MI, is your local retailer when it comes to flooring and we can help you find the right floor for your home.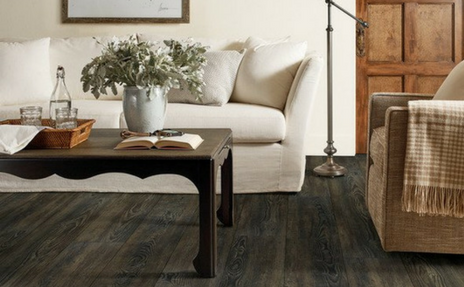 Luxury Vinyl Planks
Love the look of hardwood floors but do not have the time or budget to commit to them? Luxury vinyl plank flooring is a great alternative to hardwood flooring. Advanced technology has made it possible for luxury vinyl to look and feel just like real hardwood flooring. These planks also follow popular hardwood trends and styles to stay current and match current home décor.
Not all luxury vinyl floors are waterproof, but they do all feature some sort of water resistance which hardwood does not. You also never have to refinish a luxury vinyl floor like you would have to with hardwood. Luxury vinyl planks are easy to clean, easy to install, and come in hypoallergenic options for those who suffer from allergies.
Luxury Vinyl Tiles
Luxury vinyl tiles have an advantage most tiles do not, which is they are warn and forgiving underfoot. Luxury vinyl tiles are the perfect alternative to traditional tile flooring in bathrooms and kitchens. You spend a lot of time standing and walking in your kitchen, so having a floor that is comfortable to walk on is a huge benefit. Luxury vinyl tiles also feature some slip resistance, just in case you don't see a spill.
Luxury vinyl tiles come in trendy styles and can replicate the look of any tile or stone. What is really cool about luxury vinyl tiles is you can grout them just like real tiles. They are also easier to replace in case one becomes damaged.
To learn more about luxury vinyl flooring, be sure to visit our showroom!