Importance of Carpet Padding
Merkel Carpet One Floor & Home is here to answer your questions about carpet and carpet maintenance. When you choose to install carpet in your home, you also need to factor in having carpet padding installed as well. Carpet padding is more than just an add-on, it helps in protecting your new carpet investment.
If you are unsure of that carpet padding is or want to learn more, take a look at our page about carpet padding.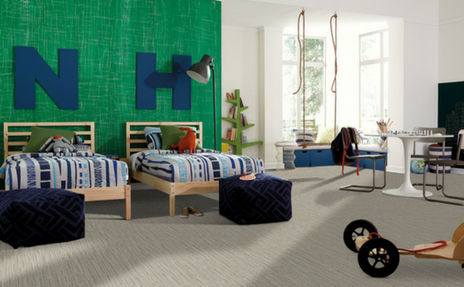 Benefits of Carpet Padding
Using a carpet pad helps to extend the life of your carpet because it protects the fibers and helps prevent wear and tear. Carpet padding allows you to vacuum your carpet more thoroughly, adding to its longevity. A carpet pad will help your carpet stay in place, and hopefully reduce any rippling effect.
Not only does a carpet pad protect your carpet, but it also protects your subfloors underneath. If you choose a stain resistant carpet, but are not able to get to spills fast enough, a carpet pad will protect your subfloors from absorbing moisture or stains. Carpet pads also have sound absorbing qualities, allowing for a much quieter and more peaceful environment. Lastly, a carpet pad adds an extra layer of padding and cushion under your carpet, making your home feel much more comfortable and cozy.
Want to know which carpet pad is right for your home? Stop by our showroom and we'll be happy to help you find the perfect one!